The Raleigh County Board of Education announced its Teacher of the Year at a banquet held April 6, 2023 at the Academy of Careers and Technology. Each school is asked to submit a nominee(s) for the annual award with the group of nominees narrowed to six finalists. A selection committee reviews all written submissions and conducts on-site observations of the six finalists.
The 2022-2023 finalists include the following:
Danny Treadway, Academy of Careers and Technology
Ashley Ward, Bradley Elementary School
Bethany Daniels, Fairdale Elementary School
Rebecca Chapman, Hollywood Elementary School
Caleb Wills, Shady Spring Middle School
Melissa Brammer, Stratton Elementary School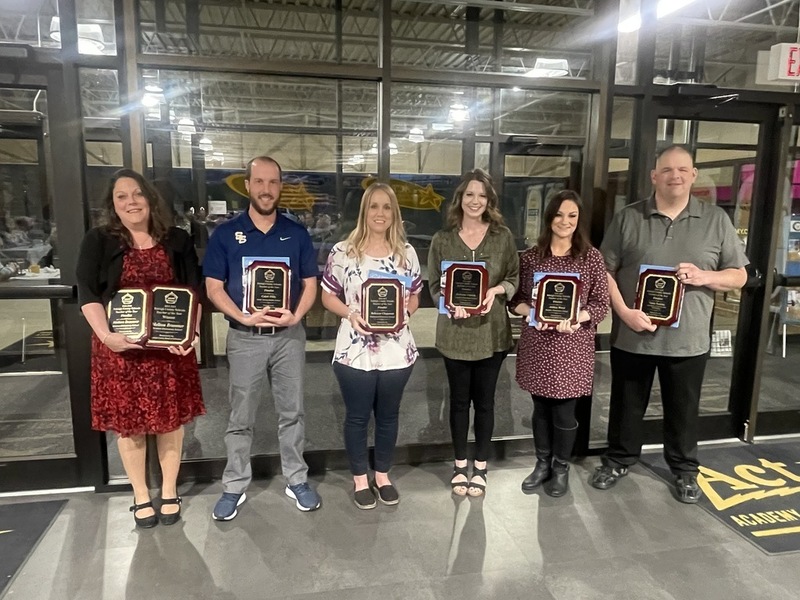 In addition to entertainment provided by a Woodrow Wilson High School vocal ensemble, under the direction of Pamela Shrader, attendees enjoyed a delicious dinner prepared and served by the students enrolled in the ProStart program at the Academy of Careers and Technology, under the guidance and supervision of Jon Lester. Following the entertainment and dinner, Melissa Brammer was recognized as the 2023 Raleigh County Teacher of the Year. Ms. Brammer has served the students of Raleigh County Schools for four years. She currently serves as a special education teacher at Stratton Elementary School. Ms. Brammer will represent Raleigh County Schools in the state-level recognition program.
Raleigh County Schools extends a special thank you to Woodrow Wilson High School's vocal ensemble and the Academy of Careers and Technology's ProStart program as well as the Beckley Area Foundation for its continued support of this annual recognition program.